On Saturday, Oct. 31, the 3rd annual PodFest China conference was held in Shanghai. Themed "New Waves of Chinese Podcasting," this year's program brought over 22 pioneers to speak about the progresses of podcasting in China. Speakers represented some of China's most influential audio and podcast platforms, audio tech companies, productions studios, individual podcasters and cross-over content creators.
Held by PodFest China in partnership with Xiao Yu Zhou (小宇宙App, namely Little Cosmo App), an emerging podcast app released in early 2020, the conference attracted nearly 500 attendants from all over the country.
What's unique about Chinese podcasting in 2020?
While 2020 has been a very tough year for many industries around the globe, Chinese podcasters have been seeing tremendous progress:
Big platforms including Qingting FM and Ximalaya have upped their gaming in building a podcast "ecosystem," while newcomers like Xiao Yu Zhou has gained strong traction in less than 12 months of launch

Professional production studios have continued to keep advancing the quality and broadening the diversity of content offering

Attempts of podcast monetization have begun to see results, both on individual and studio levels
While the total volume of Chinese podcasts remains unreleased, Xiao Yu Zhou's stats indicated that among all podcasts with over 1,000 subscribers on its platform, 97 have their first episode aired in 2020, suggesting the significant amount of new creators and unsatisfied audience.
According to a survey released by PodFest China in May 2020, while podcasting is relatively a new form of media in China, more than half (50.5%) of respondents say they listen to podcasts every day. From what have been discussed at PodFest China 2020 conference, the number is expected to be higher.
What has PodFest China 2020 covered?
Themed "New Waves of Chinese Podcasting," this year's PodFest China conference brought together podcasters and industry enterprises to share best practices and their future visions for podcasting in China. Discussions were held via keynote speeches / presentations at the PodFest China main stage and interactive roundtable discussions at the Xiao Yu Zhou stage.
The main stage featured two sessions presented by industry leaders:
Session 1 – How technology and tools are driving podcasting innovation in China? Speakers included Kyth, Head of Xiao Yu Zhou; Yin Qiming, VP and Editor-in-Chief at Ximalaya; and Wang Lei, COO at Qingting FM, who shared thoughts on product development, content distribution and how to create a podcast ecosystem in collaboration with content creators.

Session 2 – Where are we with distribution and monetization? Speakers included Founder of BB Park, Li Zhiming; Founder of DAO.fm, Zhu Feng, Director of Branding and Marketing at JustPod / host of TypsyProof, Qian Ruisun; Founder of Xiao Huang Yu Network, Yu Wanying; Head of Audio Programming and Development at Vistopia / host of WeKnowNothing, Yang Dayi; host of Stochastic Volatility, Zhang Zhiqi; and CEO of sheng.fm / host of Silcon Valley, Diane Ding, who shared insights and latest development on the production, distribution and business aspects of podcasting.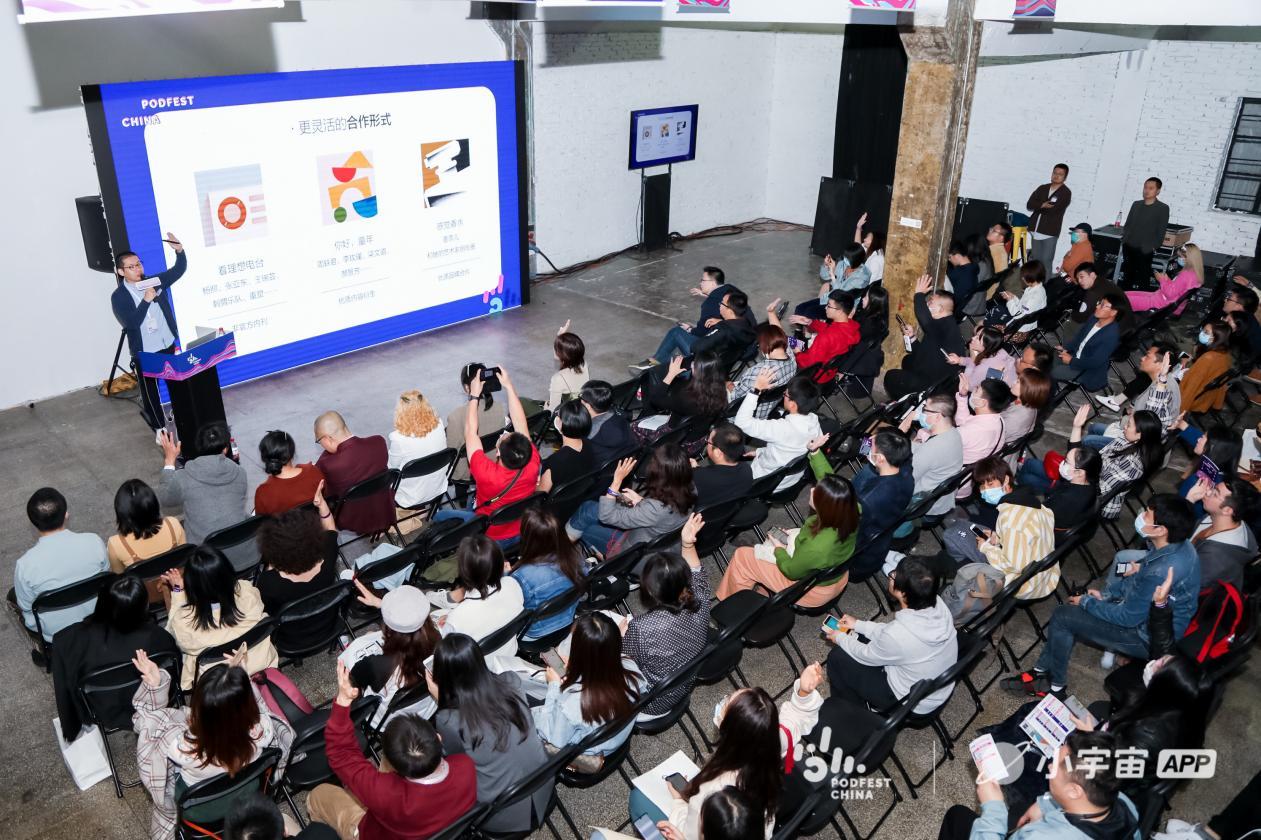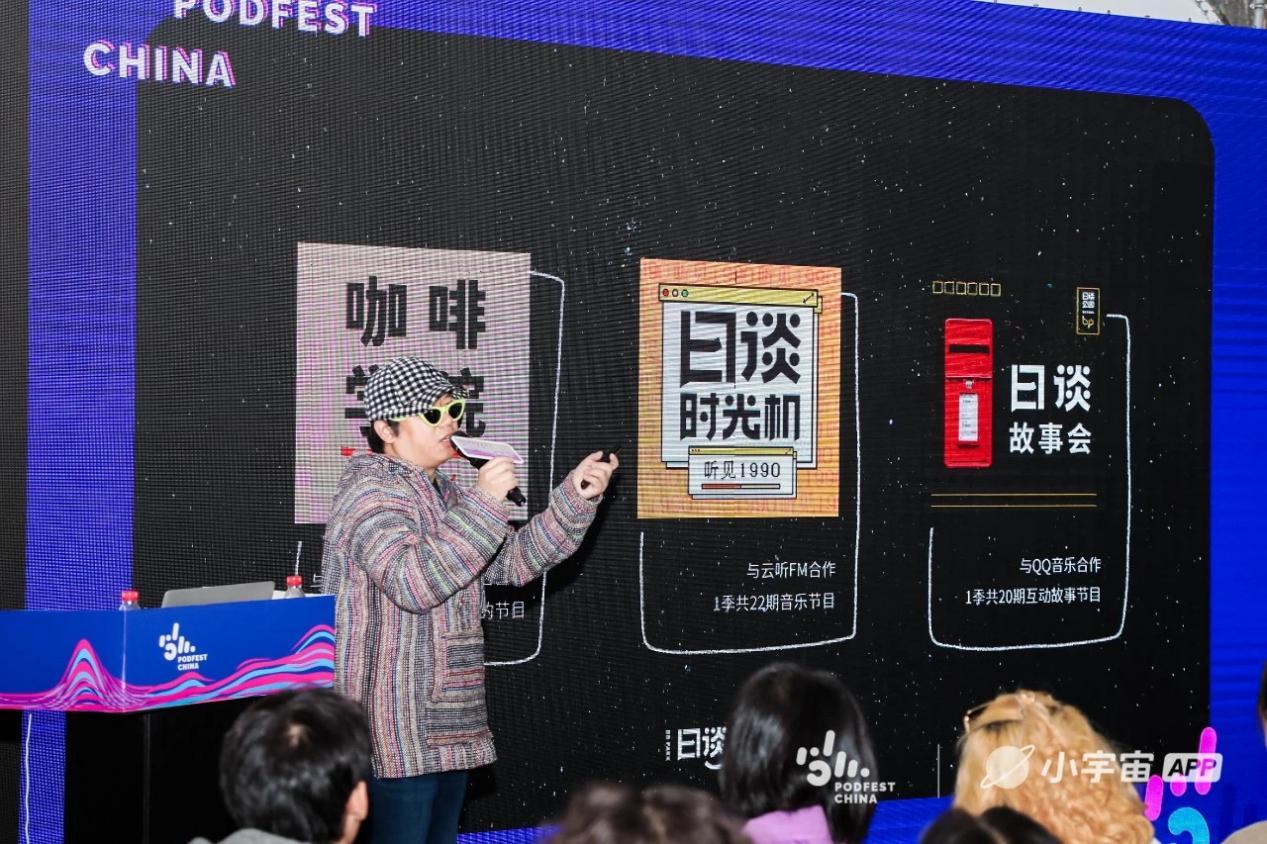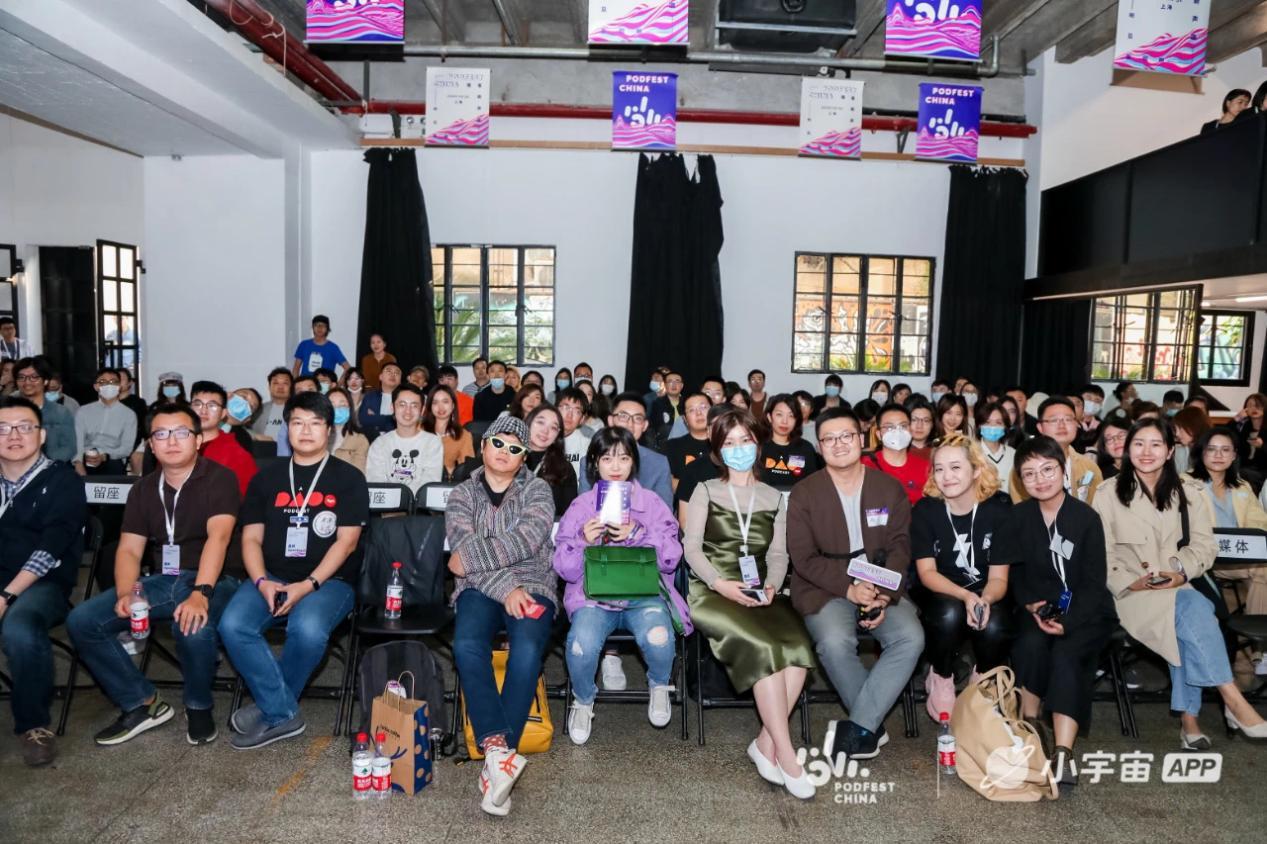 The Xiao Yu Zhou stage included three roundtable sessions:
Session 1— Podcasting, New Medium for Expression, featuring Chief Curator / host of BaFen, Liang Wendao; Producer / host / director, Jiang Sida; Writer, Dan Bao; and Zhang Zhiqi, who exchanged experiences of creating content in the form of podcasting and how it differed from other mediums of expression.
Session 2– Podcasting, Advancing Crossover Collaboration, featuring host of Fishes' Wishes, Xiong Xiaomo; Vlogger / host of Nice Try, cbvivi; Founder & CEO at Duozhuayu, Maozhu; and variety show Director / host of TalkShow, Pengke, discussed how podcasting had introduced new perspectives and horizon for them as an individual creator.
Session 3 — Podcasting, Triggering Life Changes, featuring Found of gcores.com / host of Gadio, Zhao Fu; Founder of Jiandan Xinli / host of BlowYourMind, Brofeng; CEO at JustPod / host of Left-Right, Cheng Yanliang, who shared learnings and lessons as full-time podcasters.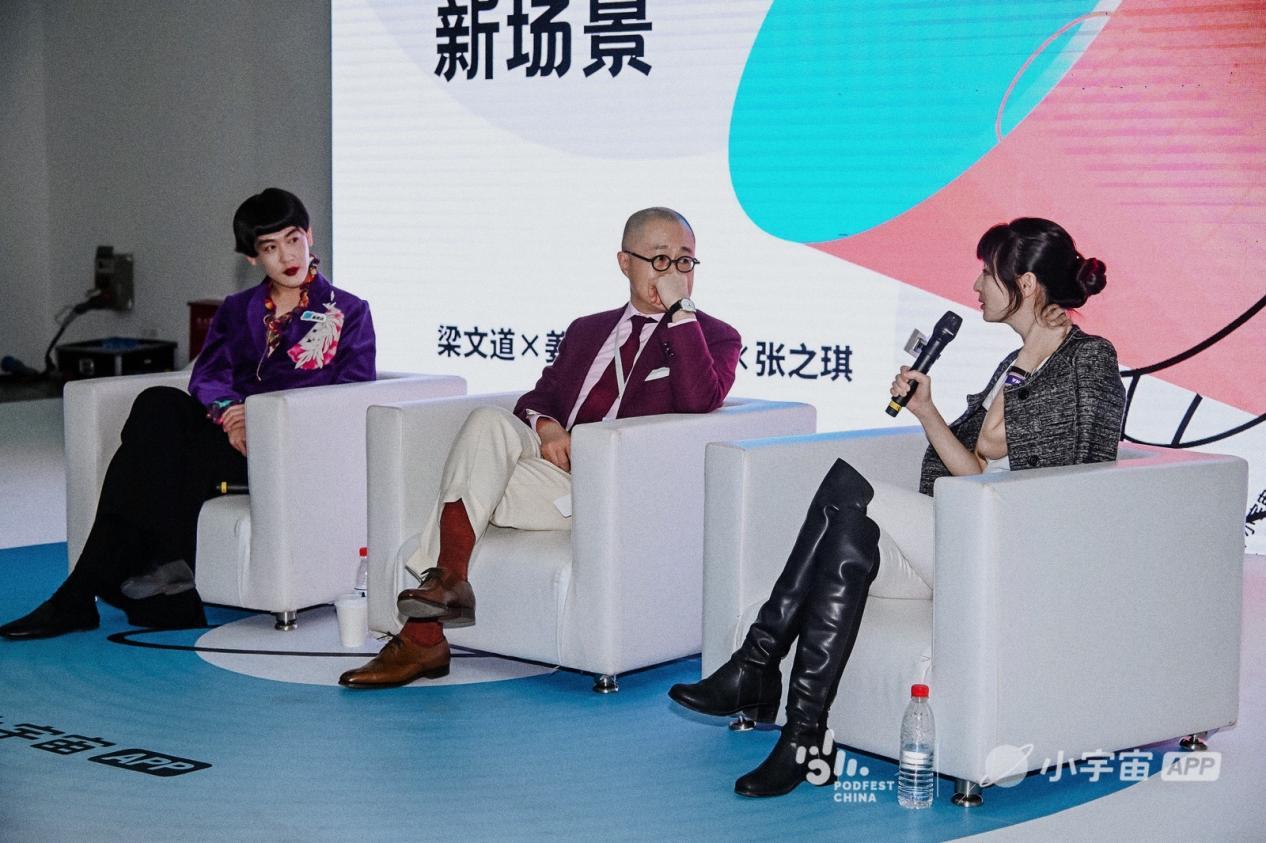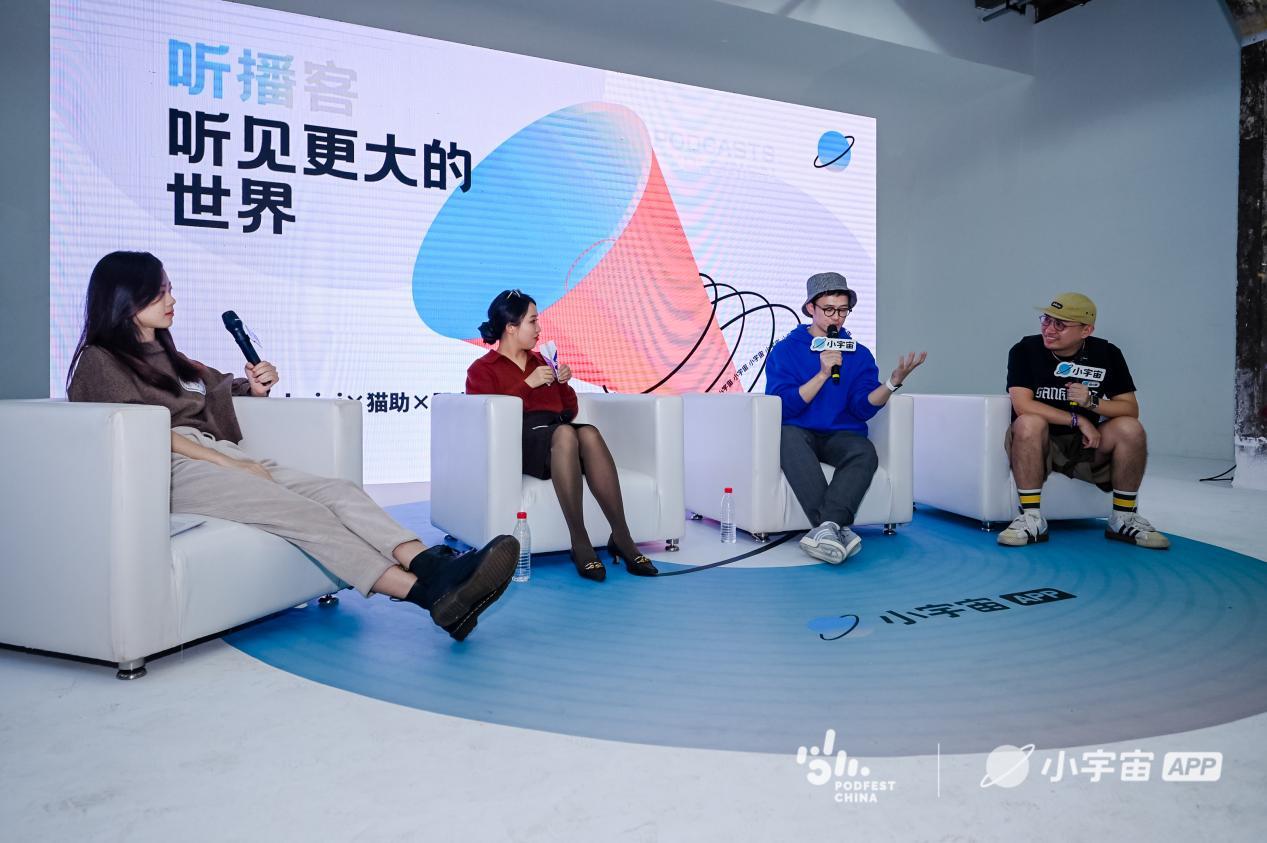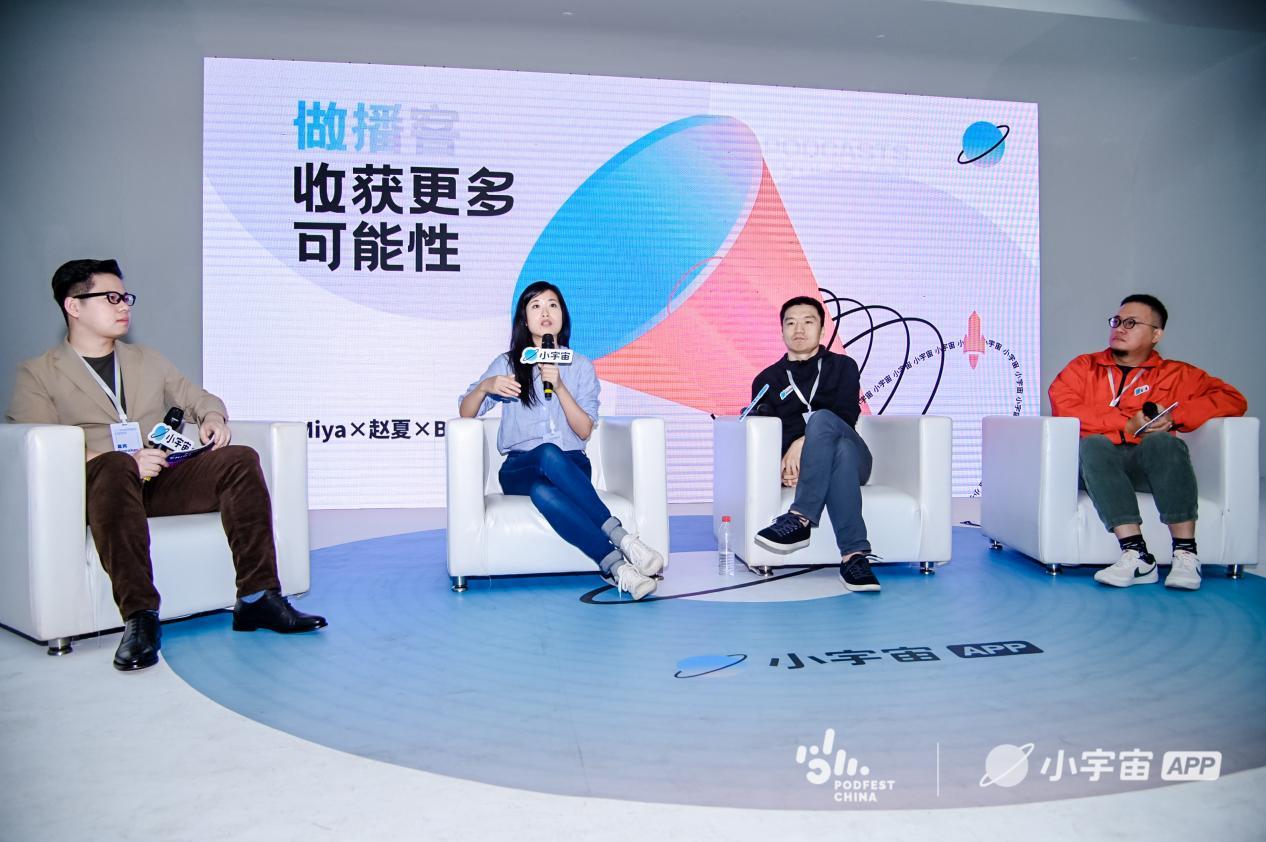 In addition to these presentations and roundtable discussions, this year's event also featured interactive displays, exhibitions and a podcast fair, curated by Xiao Yu Zhou to celebrate the fruitful achievements of Chinese podcasting in 2020.
Our thoughts and… what's next?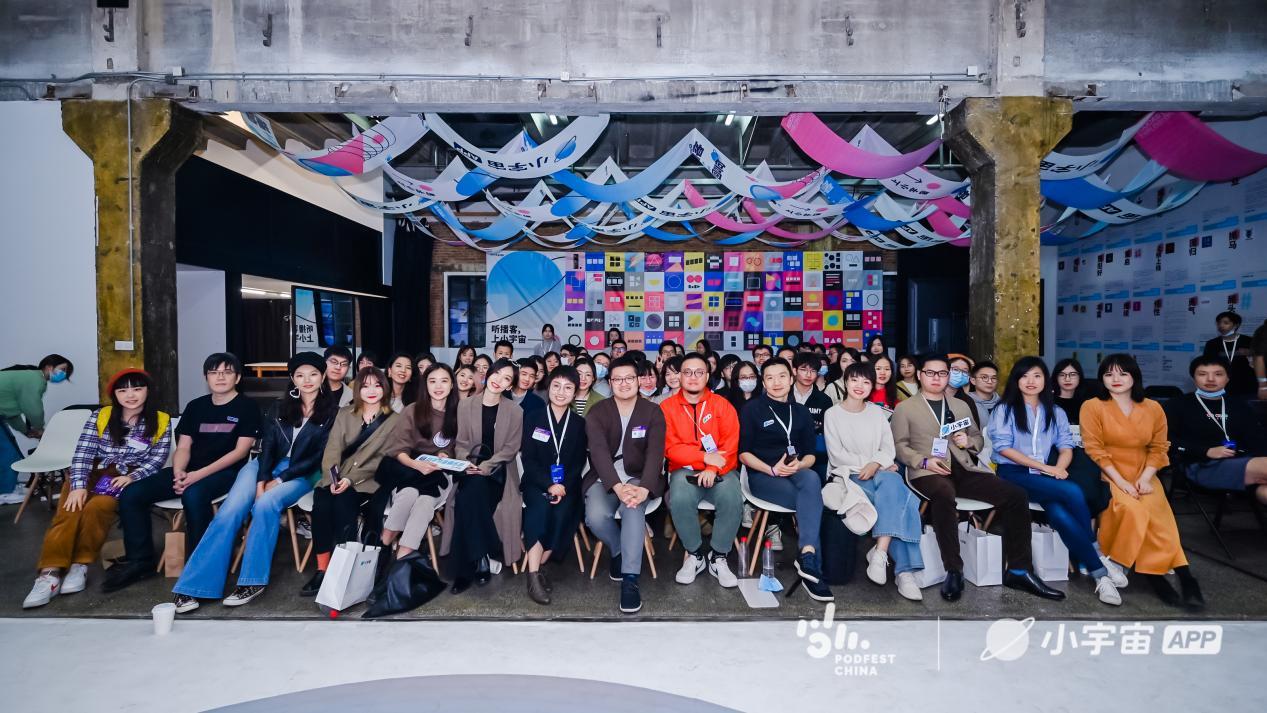 "To be able to bring together so many guests representing the entire industry chain including platforms, brands and capitalists, as well as creators and listeners, this in itself shows how vigorous podcasting in China has grown to become," says Anita Xu, co-founder of PodFest China.
"With the pandemic hitting the globe, we feel it important ever to be able to connect the podcasting community at live, face-to-face events, to celebrate the collective achievements and progresses. PodFest China might well be the only offline event about podcasting in the world this year, and we feel very lucky to grow with this booming industry," says Yang Yi, co-founder of PodFest China.
"As a young podcast app, we've thought about contributing to PodFest China and the podcasting community from day one. We are glad to have received recognition from our users and to share our learnings and thoughts at the event. To see this community grow tighter than ever, we feel very excited," says Kyth, Head of Xiao Yu Zhou.
PodFest China 2020 has also been supported by JustPod, Qingting FM and Afdian.net.
To learn more about future events, please visit https://podfestchina.com or contact ch***************@gm***.com
Lastly, if you understand Mandarin, you can now catch up with our living recordings by listening to the PodFest China 2020 podcast.